Our Prints
We are dedicated to creating pieces of the utmost quality. We exclusively work with inks of the highest quality and archival acid-free papers and canvases. Our prints are giclee prints, and our papers are 100% cotton, the same technique museums use to reproduce art.
Smooth Paper

High-quality, smooth, and neutral-white matte paper.


Its neutral white makes it fit every piece of art with grace. It's a highly durable archival paper 100% made of cotton of the highest quality.

Rag

100% cotton, slightly textured, warm white paper.


It's sturdy and has an old-world feeling that makes every piece unique. 

Canvas

Free from OBAs, water-resistant, satin finish, and with a beautiful neutral white hue.

Hahnemühle Rag

Slightly textured, neutral white paper.
Difference Between Rag and Smooth
While they're both archival, acid-free papers, the smooth paper has a more minimal texture, and it's sturdy although the rag paper is heavier.
A Difference In Color

When it comes to colors, the warmth and texture in the Moab Rag paper make a difference in the hue saturation of the prints.

It adds a gracious finish on drawings and watercolors, where the paper plays an utmost important role.


The smooth paper has a neutral bright white that makes a print full of color and contrast.

The Smooth Paper will make a drawing look more modern and have high contrast due to its bright white hue.


The Rag Paper has a neutral warm tone, which is why we love it with vintage prints and drawings.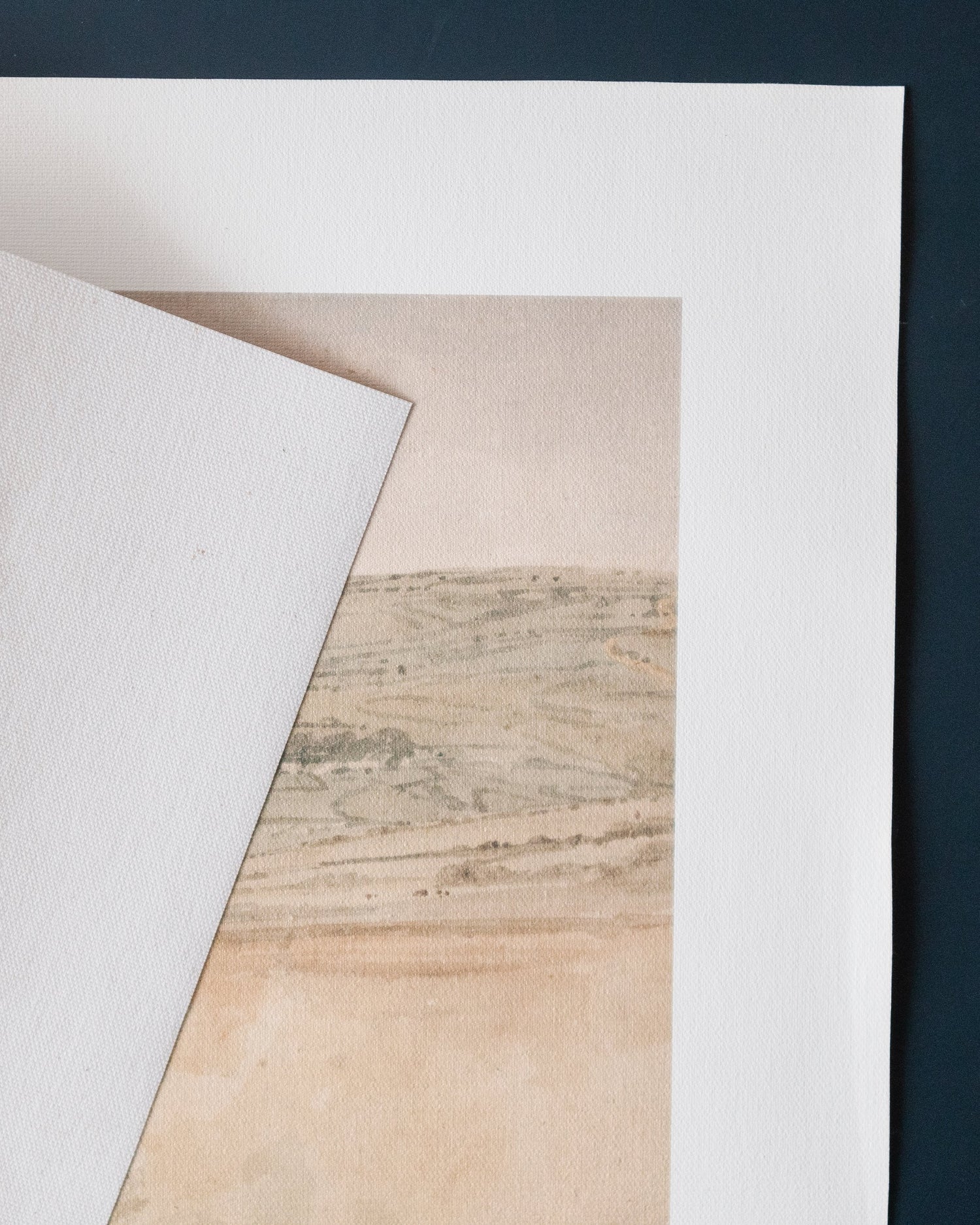 Canvas
With a beautiful satin finish, our canvas can bring any artwork to life! It reproduces gorgeous colors with a good balance of saturation and high definition.